Meet Your Money Wise Retirement Planning Team
Our team is here to help you live your best life.
At Money Wise Retirement Planning, our mission is to be the last advisor our clients ever need by providing the peace of mind that comes with a holistic retirement plan that ensures your retirement income never runs out.
Our team accomplishes that mission through our core principles and beliefs: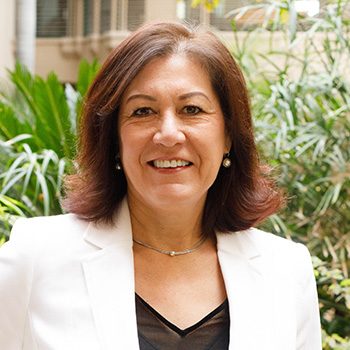 Cristina Acosta
Founder, Investment Adviser Representative
I have been helping clients navigate the financial planning world since 1994. As owner and financial advisor of Money Wise Retirement Planning, my goal is to assist clients with transitioning from work to retirement with confidence.
Born and raised in the Tempe area, I graduated from Arizona State University with a Bachelor of Science in business. My interest in finance has blossomed into a career of over 25 years. When I am away from the office, I spend time with my husband and two wonderful boys. We are outdoor enthusiasts and love exploring our beautiful state and volunteering in our community.
Nancy Fromm
Investment Adviser Representative
In 1986, I began my career in the financial and insurance industry. I focus on our clients' distribution stage of their lives by creating a values-based retirement income plan. At this stage, it's about preservation, income planning and knowing that you are not going to run out of income before you run out of life.
I have passed the Series 65 securities exam, and as a fiduciary I always hold your best interests at the forefront of the planning process. It is incredibly gratifying for me to assist our clients in achieving the financial future in retirement that they have dreamed about their entire lives.